We've detected your Operating System:
""
You're browser,
""

, isn't supported by our application.

Please select a supported browser from the list below.
* These are the browsers we guarantee support for. If you choose a browser not listed above some features may not work properly.
Christine & Robert Paternoga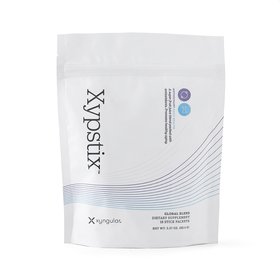 WE LOVE XYPSTIX
Xypstix combines the most powerful nutrient-dense super fruits, primary antioxidant precursors, and herbal adaptogens along with the powerful anti-inflammatories aloe and xanthones in an easy on the go form. The powerful combination of antioxidants found in Xypstix provides complete free-radical support while delivering nutrients the body needs to support immune system health.
FAQ >
---
BENEFITS OF XYPSTIX:     1 STICK PACKET  =   
  ANTI-OXIDANT    
  DAILY HEALTH
---
Product Information:
Helps to neutralize free radicals
Provides wide spectrum antioxidant support
Helps with inflammatory response


#XyngularXypstix
Pictured: ALOE VERA